Why head out to a crowded and noisy restaurant on Valentine's Day? When instead, you can cook a simple and delicious dinner at home. We've come up with a classic 3-course meal that's sure to please. You can hone your cooking skills, and show your loved one how much you care. It's a win-win!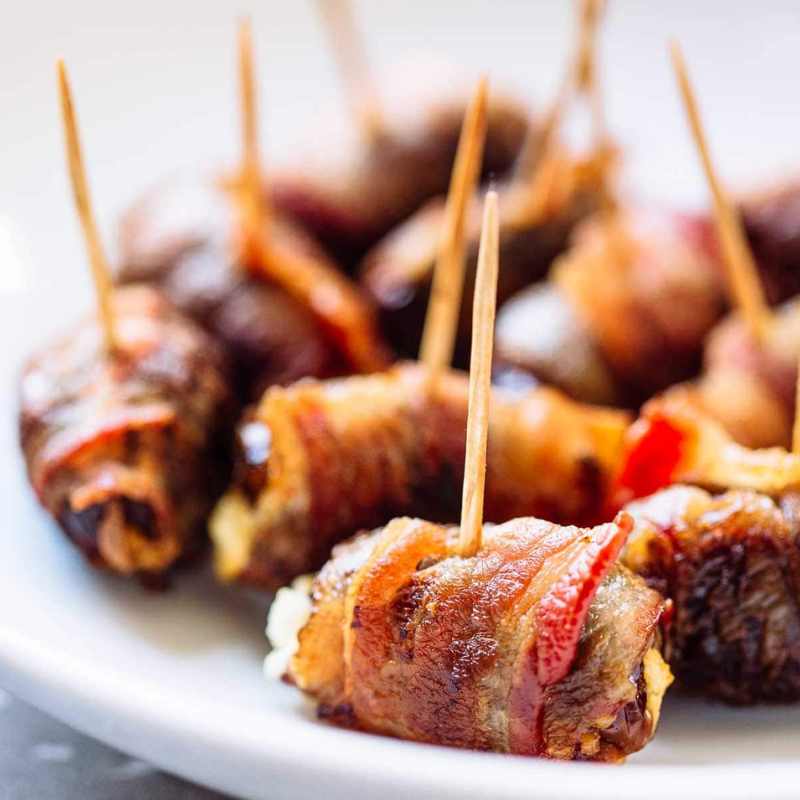 Bacon Wrapped Dates Stuffed with Blue Cheese
It doesn't get much simpler or savoury than this bacon-filled recipe! Stuff dates with goat cheese, generously wrap in bacon and bake. Serve warm and crispy! We know this one will become a family favourite!
Pan-Roasted Pork Tenderloin with Bourbon-Soaked Figs
Valentine's Day is on a Thursday this year, and you might be short on time. So, it's great that this recipe only takes 30 minutes to cook! What's more enjoyable than pan-fried pork coated with a bourbon and fig glaze? Add shallots, mustard, and maple syrup for an extra kick!
You had us at no-bake! These delightful chocolate desserts are so easy to make. You might even add them to your weekly routine! All you need are Oreos, chocolate chips, cream cheese, and canola oil. Let truffles harden in the fridge for 20 minutes, serve, and devour!
Pick up everything you need to prepare the perfect Valentine's Day dinner. Stop by one of Spragg's Meat Shop locations in Calgary and Rosemary, or visit us every Thursday-Sunday at the Calgary Farmers' Market!