We don't know about you, but our slow cooker has been life-changing for our family meals! When you throw in almost anything and let it simmer for the day, you expect it to come out tender, juicy and delicious, which makes meal prep in our home a breeze!
The slow cooker packs a ton of flavour into the meat, while keeping the texture butter and fats caramelized. Add in some fresh garden veggies, sourced from surrounding local farms and available at our shop, and there you have it, a complete meal made in one pot – the best!
Here are five of our favourite affordable, hassle-free slow cooker meals that feed many mouths and are bound to warm your soul and fill your tummy. It's how culinary style eats mixed with comfort food is done right!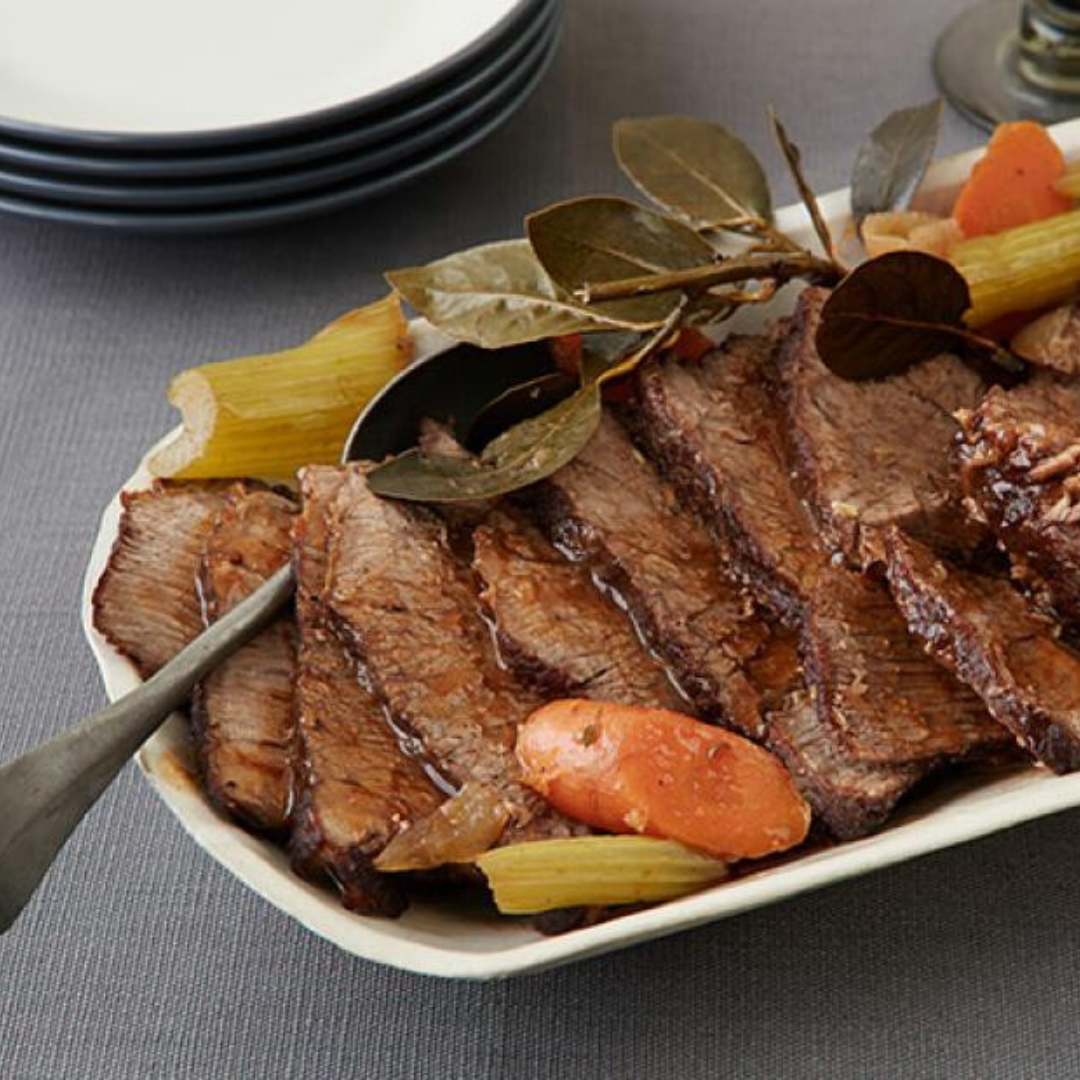 The thick gravy in this recipe will ensure the meat comes out tender and the veggies are filled with flavour. Consistency is the key to this dish!
A slow cooker classic and a dinnertime favourite in our household. This recipe is best made with the recommended homemade BBQ sauce, but your favourite grocery store brand will also due if time is an issue. Add some slaw and make into a sandwich or a trick we love is to fill a taco shell with the same ingredients to switch it up the second night.
Throw in your meat, homemade sauce, and any vegetables you fancy and let it sit for 6 hours. Serve with fresh lime to bring out the flavours and rice or quinoa for some healthy and filling carbs.
Nothing says fall like warm steamy chilli! Add all the ingredients to the pot and let it simmer for 6 hours. This recipe yields over 6 servings so you can pack it up and reheat it again later in the week without it losing its punch. Quick, easy, and delicious!
Short Ribs + Garden Vegetables
Caramelized onions, crisp garden veggies, and juicy rib meat infused with fresh spices that simply falls off the bone. That is the definition of delicious!
Contact us at to pre-order your protein, grab a package of your favourite cuts from our meat shop in Calgary or Rosemary, or find us at the Calgary Farmers' Market and start putting that slow cooker to good use. Once you try it, there is no going back!
receive the best cooking tips, recipes, local products & more, delivered straight to your inbox each month. Sign up today to join our mailing list.